Although using the command line can be fun, it's sometimes better to be able to click on things. So being able to use pretty pictures to control a server is a win. Being able to do it via a web browser is a super win. Webmin allows you to do this, and it's quick to install. We shall be using it to control our Ubuntu Hyper-V Minecraft server. Note: All commands typed below should be entered on one line.
I will assume that you have already rebooted the server, and it is waiting at a login prompt for you. Log in with the account that you created when you set up Ubuntu. A number of lines will be displayed, and then a command prompt will be available for you.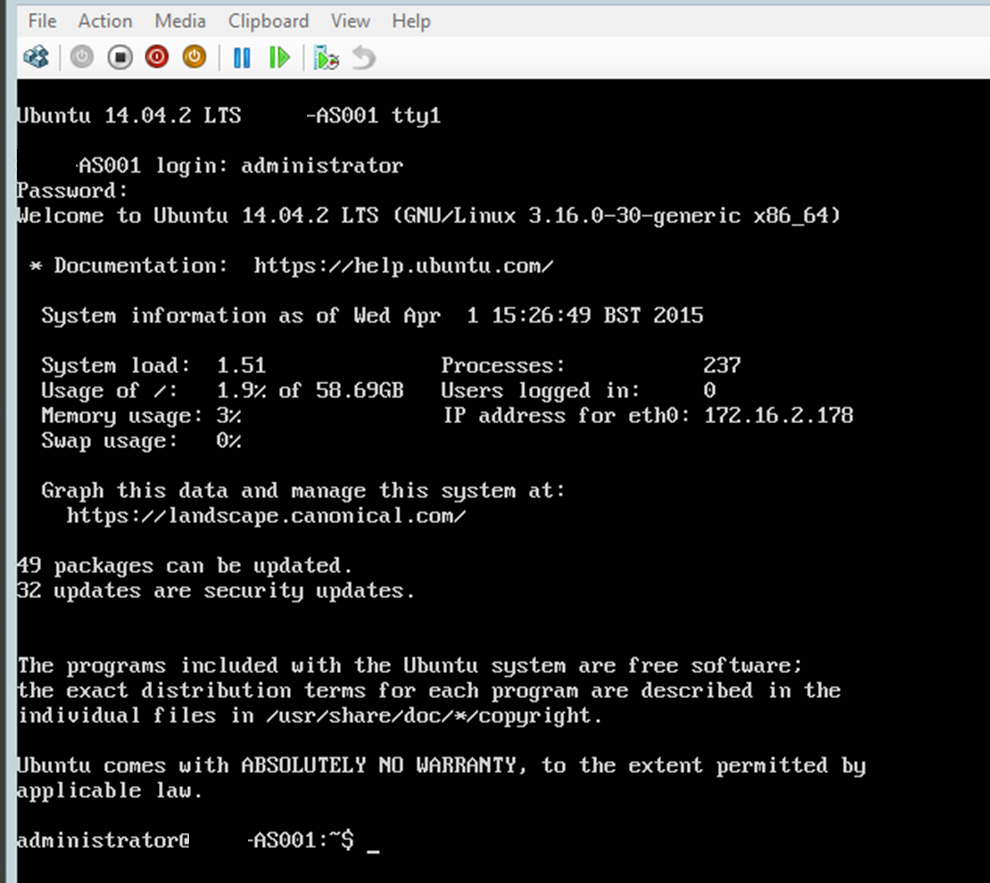 We will start by downloading the Webmin installer file to the home directory of this user account. At the prompt, type the following, and then press Enter:
wget

http

:

/

/

www

.webmin

.com

/

download

/

deb

/

webmin

-

current

.deb

If you just installed Webmin right now, chances are that the installer will throw up error messages about missing packages. To avoid this, we will download these needed packages now. At the prompt, type the following, then press Enter:
Webmin additional required packages
sudo

apt

-

get

install

-

y

perl

libnet

-

ssleay

-

perl

openssl

libauthen

-

pam

-

perl

libpam

-

runtime

libio

-

pty

-

perl

apt

-

show

-

versions

python
You will be prompted to type in your password, so do so (nothing will show, this is normal) and press Enter.


These required dependencies will then be downloaded and installed. How long this takes will depend on the speed of your Internet connection to the server and how fast the hardware is to install the programs. Once it has downloaded and installed them, you will be presented back with the command prompt.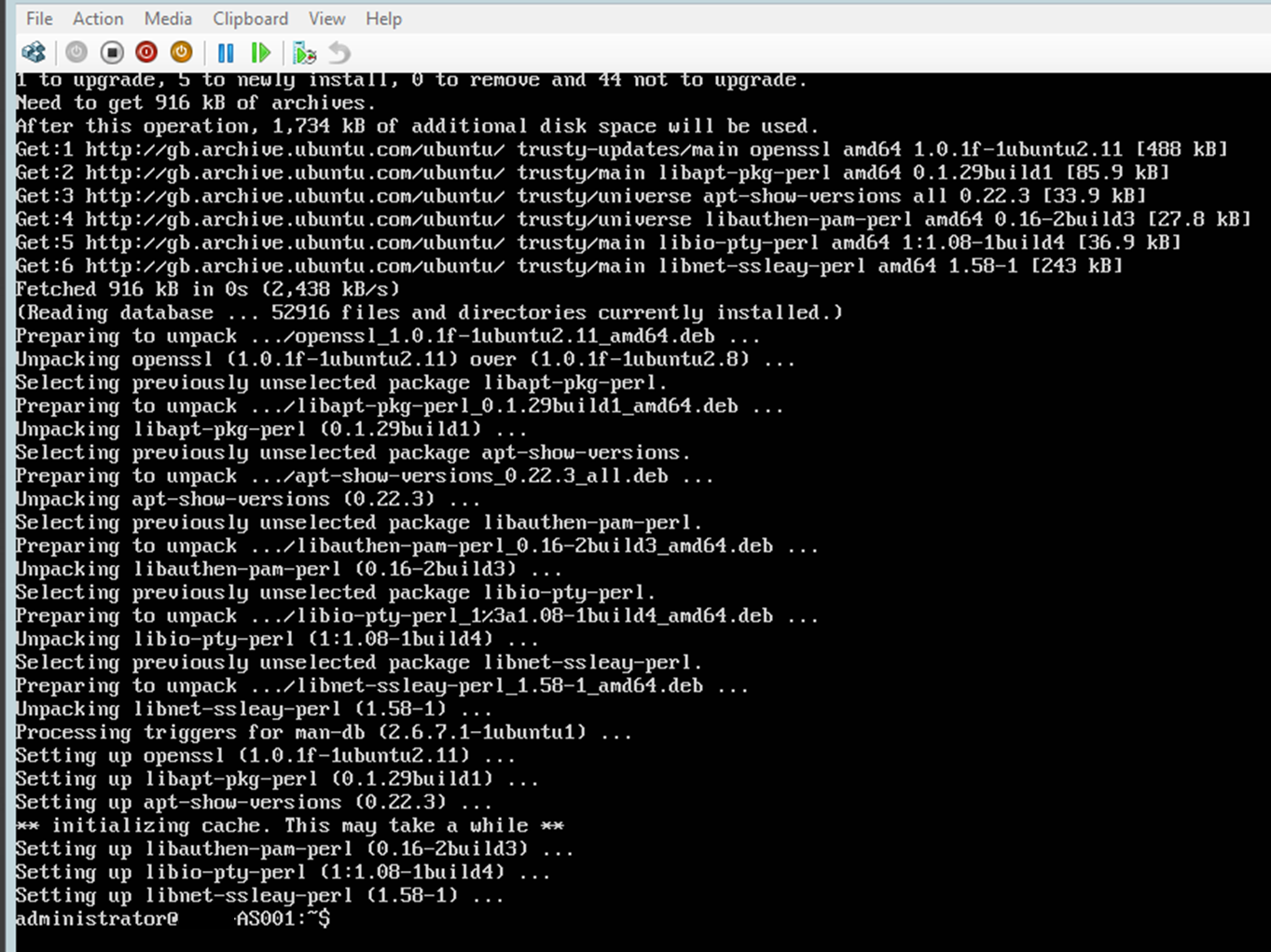 Now that everything needed has been installed, we can install Webmin itself. Type the following and then press Enter:
sudo

dpkg

--

install

webmin

-

current

.deb
Depending on how long it has been since you last typed your password, you may be prompted to type in your password again. Do so if needed, and then press Enter.


Wait for the installer to complete what it needs to (it will take a minute or two) and then Webmin will have been successfully installed. You can now browse to the website that it says (https://<server>:10000/) from any computer that is on your network. If your web browser cannot find the server, complete the next step too.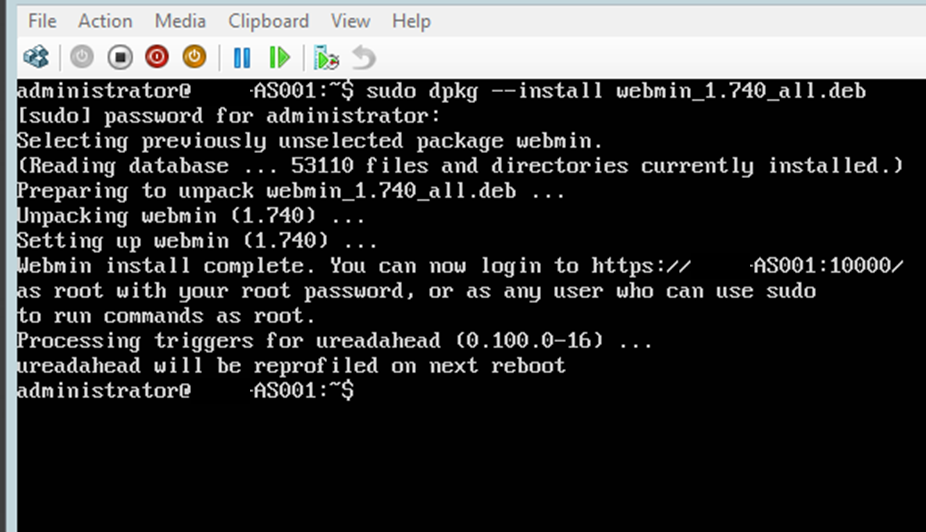 If you have managed to get to a login screen, then you don't need to read any more of this guide – congratulations, you've finished early. If your browser cannot find your server, then that is because there is no DNS record created for your new server. To add this, you will need to speak to your network administrator. While this record is being added, or if you can't add one, then we can access the server via IP address. At the command prompt, type the following and press Enter:
From the results that are displayed, look for a line that says "inet addr:" followed by the IP address. Type this number into your browser, along with the port number – https://<IP>:10000/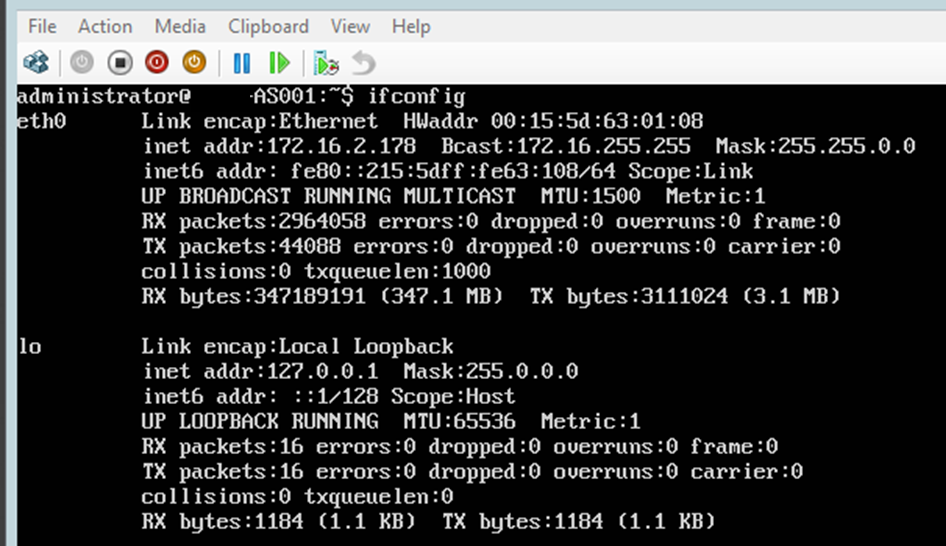 Assuming that everything has been installed correctly, you now have Webmin installed on your server and this will allow for easier management of your server in the future. Plus, it was nice, quick and easy. Told you it would be.