Not that I'm trying to reveal any spoilers here, but our team won the fourth CyberCenturion competition. The prize for winning is an all expenses paid trip to Washington. Yes, the one in the United States of America. Although the trip was intended to be in the Summer, due to holidays already booked up by students, there wasn't a suitable time. It was decided instead that the trip would happen during the first week of the Autumn term (Sunday 9th September 2018 to Thursday 13th September 2018) so the students wouldn't miss too many lessons. There was a meeting after school today just so that everyone is aware of the plan for the next week, and everyone is looking forward to the trip. Most other staff have been saying they're very jealous!
To make sure that I have everything ready that I need for the trip, I've created myself a simple checklist:
Flights Information – Check
We'll be flying with Aer Lingus from Birmingham to Dublin, having preclearance checks in Dublin airport, then taking a long haul flight to Washington Dulles airport. The reverse will happen on the way back. Although not involving preclearance checks. As you're advised to get to the airport 3 hours before your flight, everyone is meeting at Birmingham airport for 5:30 in the morning. That means getting up at 3:30 for me. That first day is going to be one long day…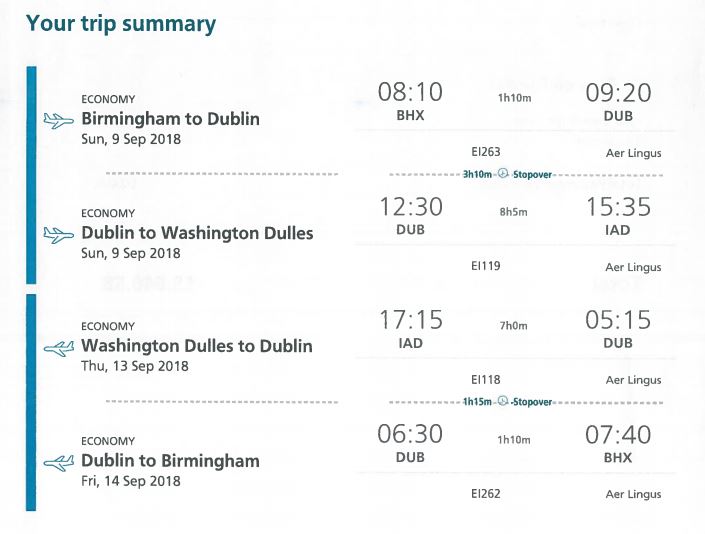 Itinerary – Check
Although there's been a few changes since the first version, at least 8 versions, everything for our trip is now sorted. There's a variety of visits to various Northrop Grumman facilities (it's only fair, they're the ones paying for everything), a tour of the tourist sights in central Washington and visits to Baltimore Inner Harbour. However, we were told that this would be changeable as the week went on, as some visits were still being organised, or how we felt at the end of each day.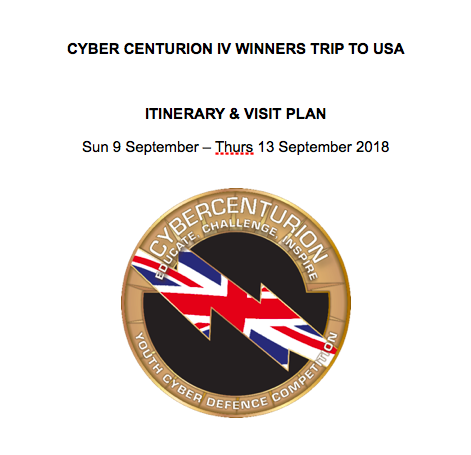 Hotel – Check
Although in version 8 of the itinerary hotel availability it was still being looked into, in the latest version presented to us, we would be staying at Hilton Garden Inn Tysons Corner. This hotel was fairly close to the airport so we wouldn't have to travel too far when we landed.
Passport – Check
I needed to get a new passport for this trip. My previous one expired mid-October 2018, so the United Stated border force probably wouldn't have let me into the country. I've got one of the 2015 designs, and pages 30-31 contain dedications to Charles Babage, Ada Lovelace and computers (see page 20).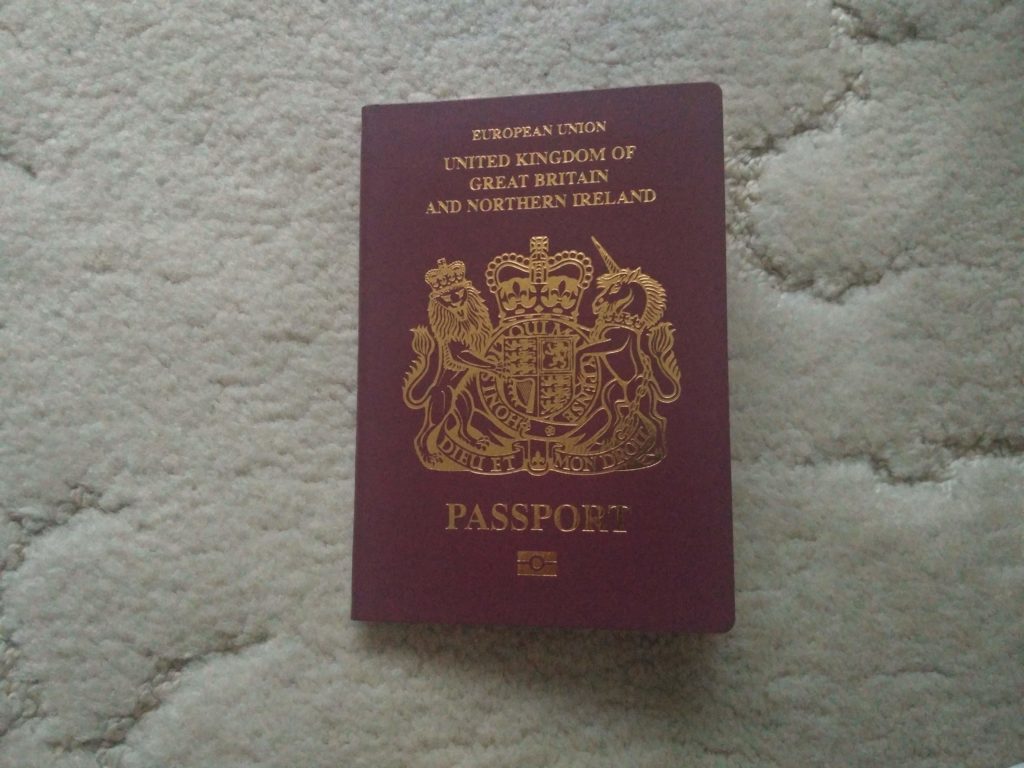 Money – Check
While the trip is all expenses paid, for any souvenirs we may want to purchase everyone is bringing their own money. I've got a few hundred dollars available should I need it. Compared to our British currency, US dollars are quite large and all the same size. How you're meant to easily find the right sized notes you need, I guess I'll find out.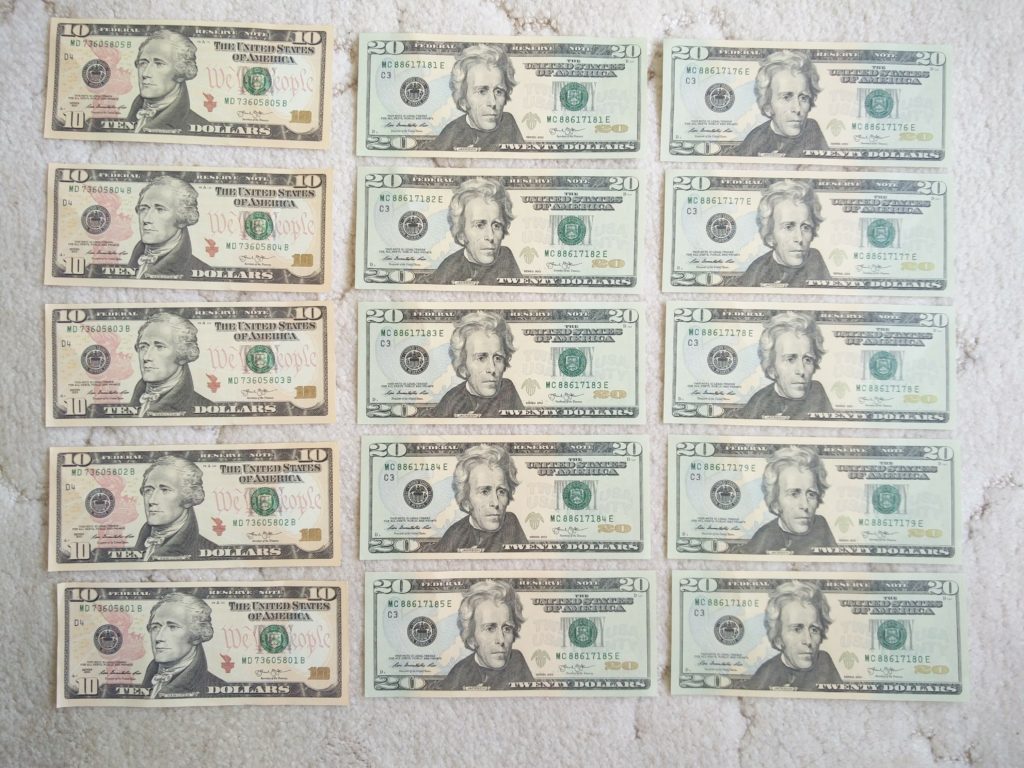 Suitcase – Check
It's well known that suitcases and airport baggage handlers don't mix well. We've had a pair of large suitcases for a many years, they've never travelled in a plane hold, and it seemed a shame to have one of them go away on a trip and possible get damaged. As I was happy with how well the cases have lasted, and that I like green things, I ordered a Tripp Holiday 5 Lime Medium case (no longer stocked, so I ordered it in time!). The flash in the photos makes the case look greener than it actually is, but it's a perfect size for one person travelling for a few days. I am hesitant as to what state it's going to end up in though!
Luggage Strap – Check
Just in case (or, for the outside) there's more than one person who has the same suitcase as me (although I'm hoping not many people go for a lime-green coloured case) I have a strap to help identify it. The luggage straps that we have already all need a code to open, but as the TSA suggests this isn't a good idea, I needed to get one that was a clip only.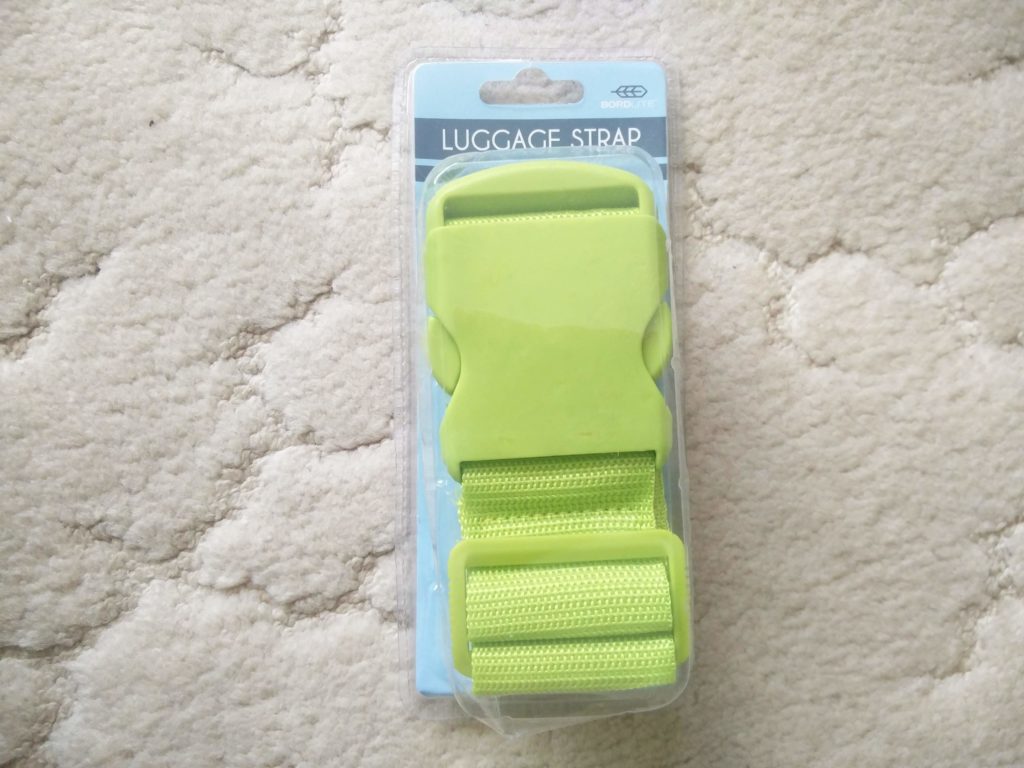 Carry-on Luggage – Check
I didn't really have a bag that would fit within the baggage restrictions while being big enough to hold any items that I wanted to take on board, so it was time for another new item!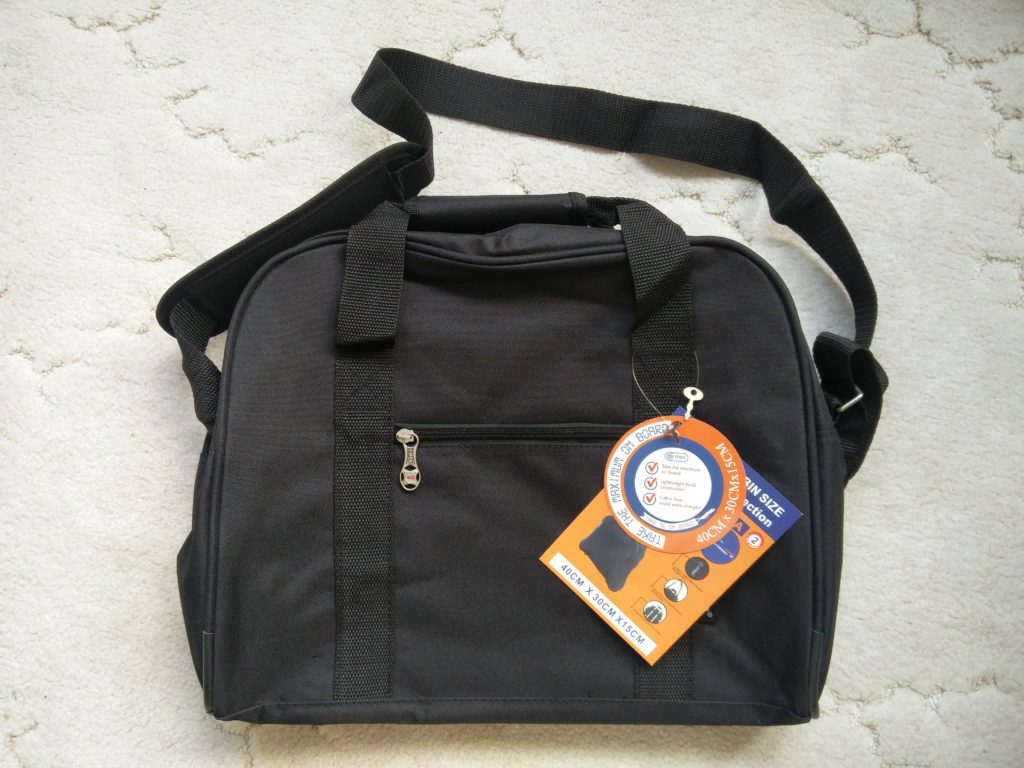 Clothes – Check
Needed. For obvious reasons.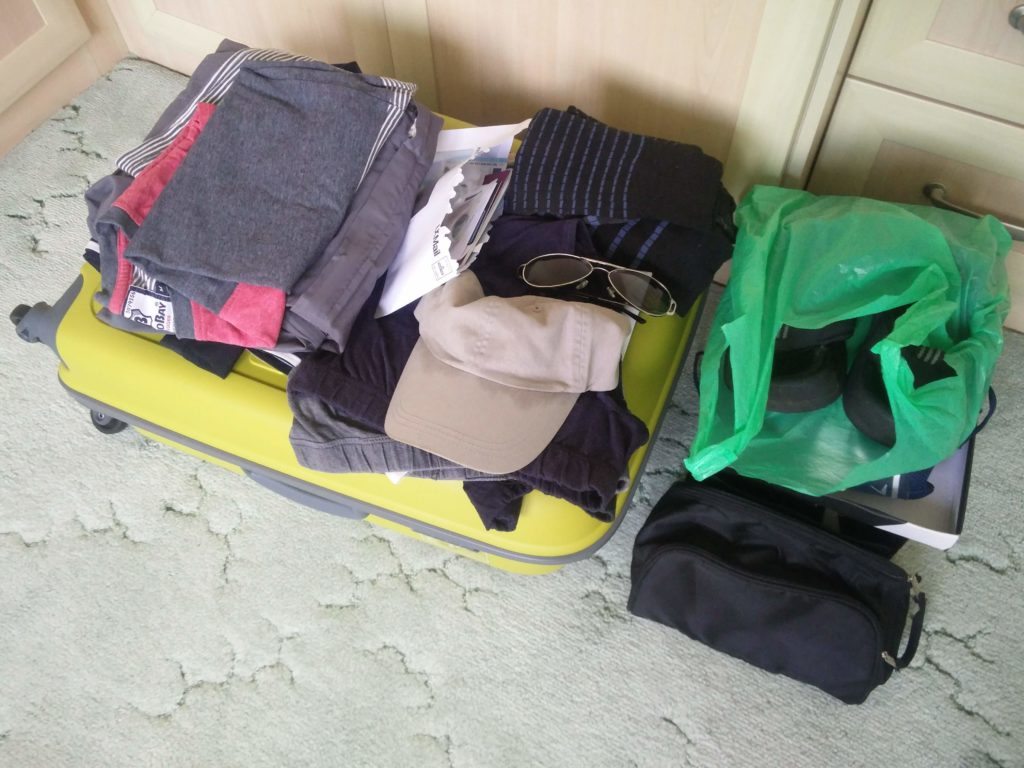 Forms, Forms, Forms, Forms… – Check
There have been numerous emails from Northrop Grumman requesting various bits of information sent to the computing teacher, to everyone going on the trip, back to the computing teacher and back to Northrop Grumman. It's a bit of a long winded way, and I'm fairly sure there's now someone out there who can pass themselves off as me with all of the personal details that I've passed over. But I'm not too concerned as it was all sent over email. Wait, what do you mean that's not secure?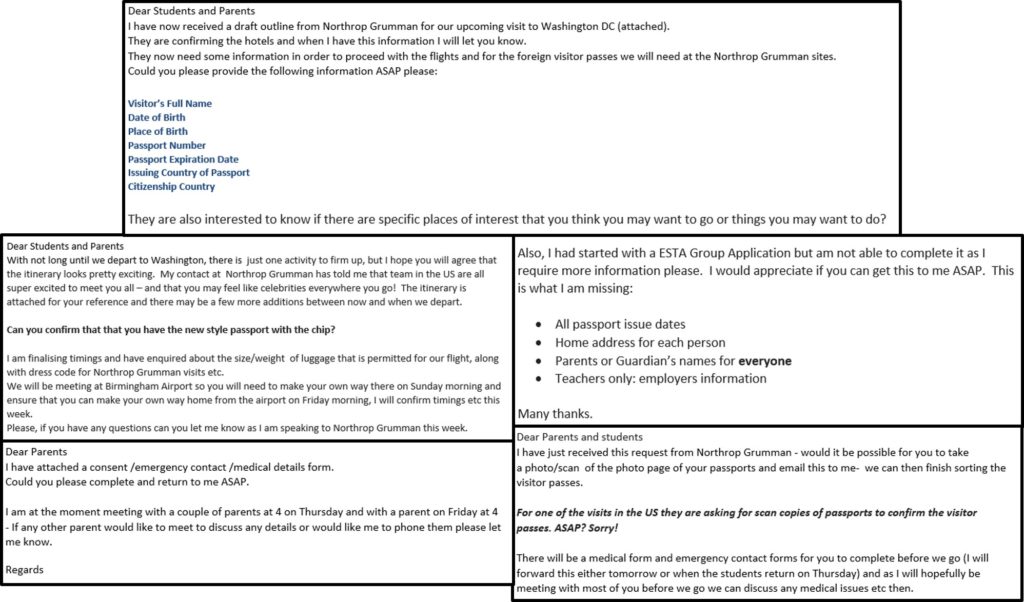 Headphones – Check
It turns out that planes can be quite noisy objects, so I purchased some noice cancelling headphones specifically for this trip. Well, I purchased them on the 2nd March 2018, 25 days before our team won the final. Yes, I was that confident in them!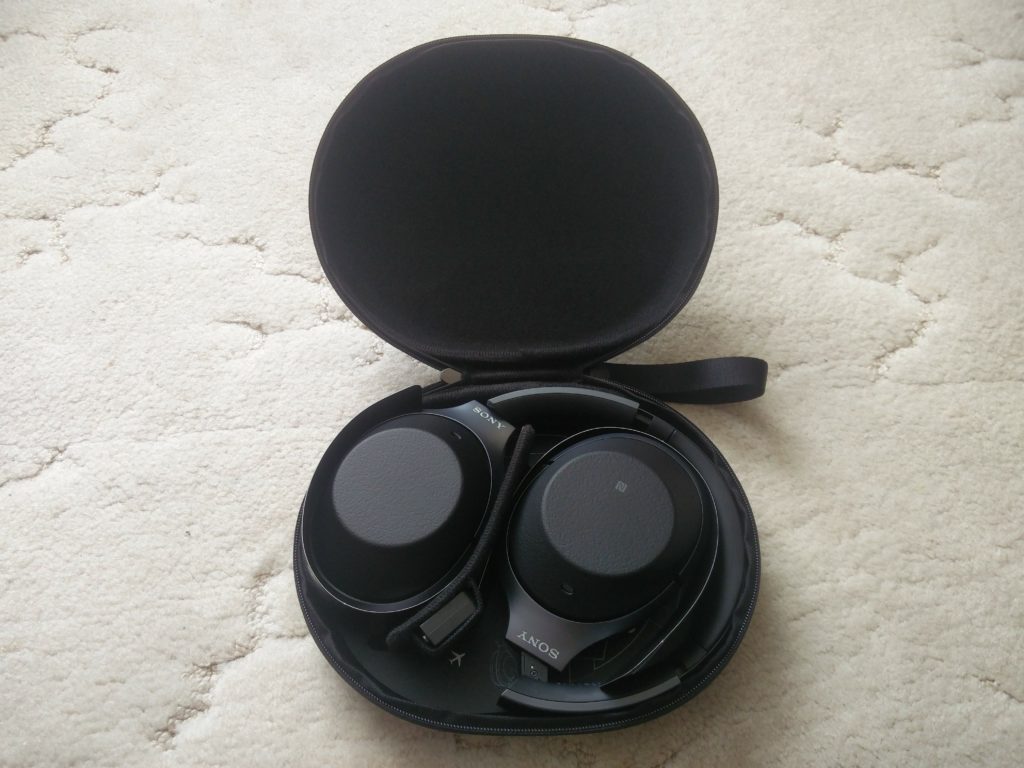 Video of CyberCenturion IV Final – Check
The video is already up to help advertise CyberCenturion V, but I'm including it here as it announces our team as the winners near the end, and it's a good reminder of how we ended up here.
Wikipedia Threatening to Delete CyberCenturion Article – Err…
The Wikipedia page about CyberCenturion is being considered for deletion (archived link, just in case). I don't think that's a good thing – we're listed as the winners of the 2018 competition. Apart from my blog posts, the video mentioned above and a selection of other articles online saying about the competition, how else are people going to find out about it?
Android Messages Breaking on my Phone – Wait, what?! AARRGGHH!!!
I'm not a person who does online social stuff that well, so I only really have the built-in Android Messages app on my phone to send SMS messages. It's recently been updated to include a dark mode, and as I like dark mode on things, I decided to enable it. Now all I have is a white screen that sometimes flickers, and pressing the back or recent apps buttons does nothing at all. Upon searching for a replacement, I found QKSMS. It seems to do the job of sending and receiving messages, and saving them to the central store, so I'll see if I will keep using this or go back to Android Messages should it start working again in another update.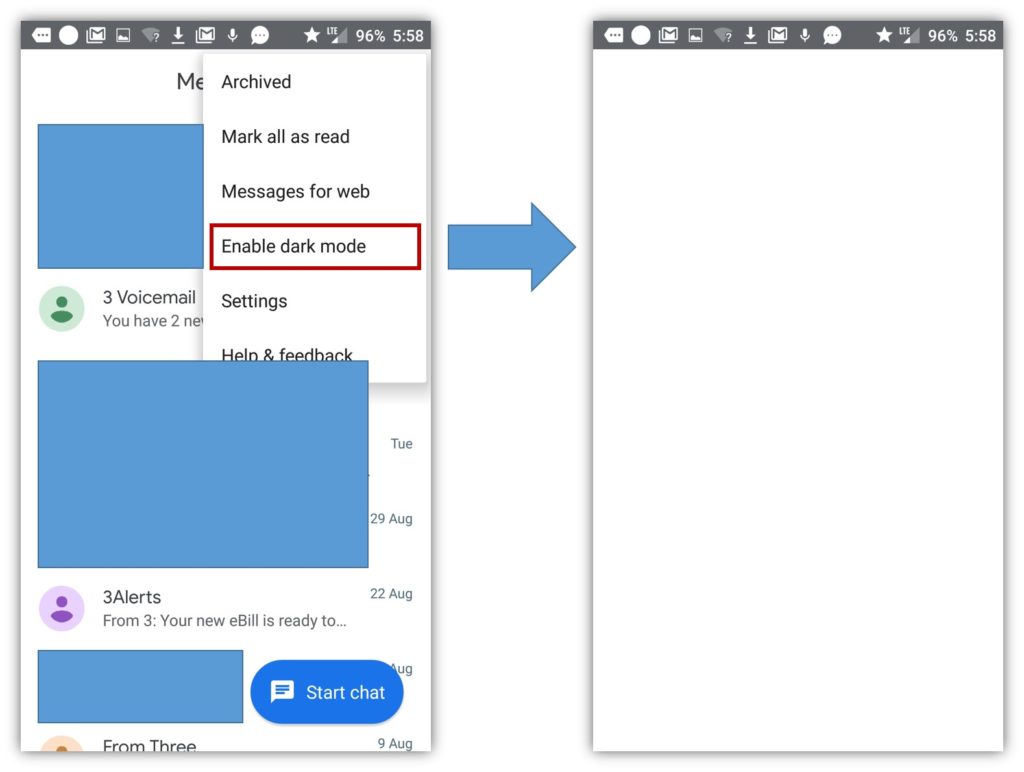 Teddy – Check
Last but certainly not least, may I present to you Teddy. Teddy has been travelling along with me for many years, and I like to consider him to be (one of) the most travelled teddy bear in the world. He's been to numerous countries and stayed in hundreds of hotels and cruise ships. Time for him to add yet another place to his long history.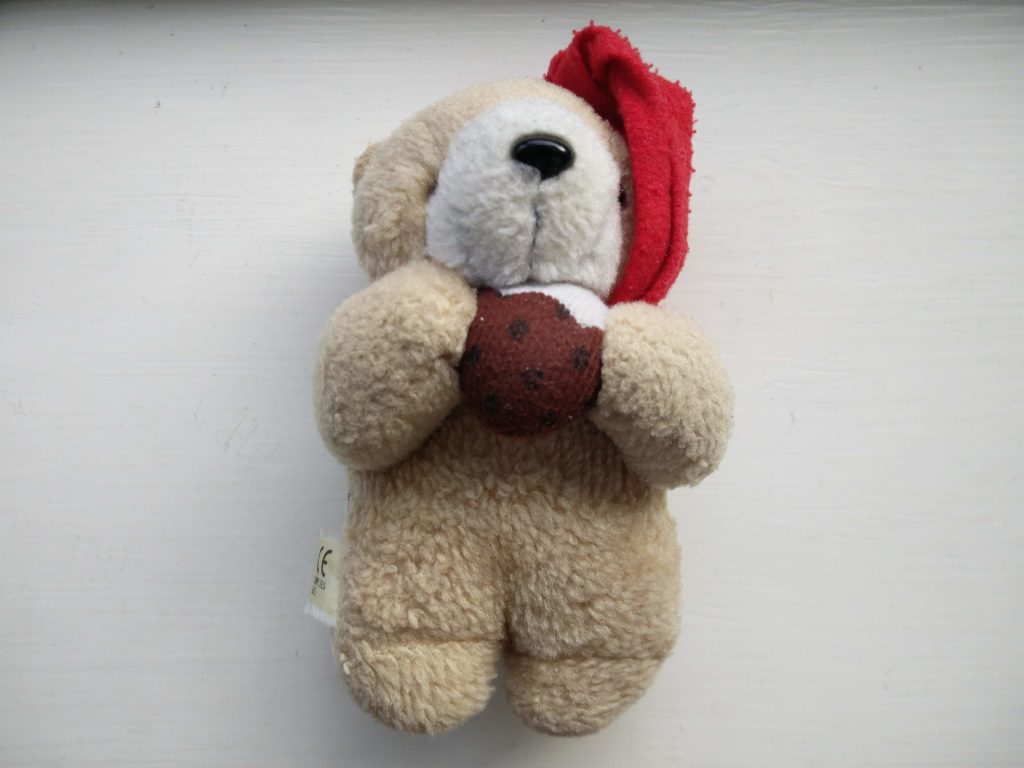 Me – Check
Probably the most important thing is to make sure that I'm also prepared. I'll be going to bed at 3AM tonight (tomorrow morning) so that I'm partially adjusted to the timezone changes. With that, I'm also super excited to going to America and seeing what the activities we've had organised for us are going to be like! Now, I just need to find the best way to pack my case…